---
The Artist
---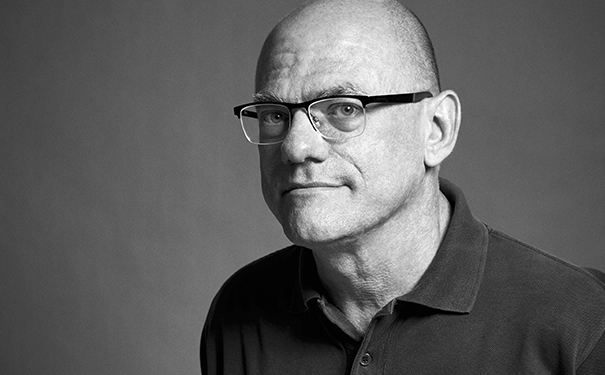 Photograph:
Pep Àvila
, 2016.
Davis Lisboa
(São Paulo, Brazil, 1965) has been sketching storyboards for advertising agencies since 1982.
During this period, he has been developing his
personal artworks.
In 1987, Davis moved to Barcelona,
where he currently lives and works. In 2009, he has created its own museum,
Davis Museum, The Davis Lisboa Mini-Museum of Contemporary Art in Barcelona
and starting a new activity as a cultural manager.
The Davis Museum
is an entity that is recognized by the
Generalitat de Catalunya
(an Autonomous Community in Spain) and it has been created in an electoral ballot box,
through
Facebook,
and it is the smallest contemporary art museum in the world.
---
Public and Private Collections
---
Artists Space, New York, USA.
Biblioteca de la Facultad de Bellas Artes de la Universidad Complutense de Madrid, Spain.
FluxMuseum, Texas, USA.
Fundação Cultural Badesc, Florianópolis, Brazil.
Galerii Epicentrum, Miejskiego Osrodka Kultury Sportu i Rekreacji w Chelmku, Chelmek, Poland.
Harddiskmuseum, Valencia, Spain.
John Erickson Museum of Art (JEMA), Gainesville, USA.
LACDA, Los Angeles Center for Digital Arts, USA.
MACC, Museo de Arte Contemporânea de Campinas, Brazil.
MOMA Wales, Museum of Modern Art, Machynlleth, Wales, United Kingdom.
MuBE, Museu Brasileiro da Escultura, São Paulo, Brazil.
Museo Microcollection, Busto Arsizio, Italy.
Museu de Arte do Parlamento de São Paulo, Brazil.
Museum of the Sub-conscious, Okandukaseibe, Namibia; Tel Aviv, Israel; La Candelaria, Argentina, Houston, USA; Wiesbaden, Germany.
SAL Art Gallery, CW Post Campus of Long Island University, New York, USA.
The Yellowstone Club, Big Sky, Montana, USA.
Walpole Bay Hotel Museum and Napery, Margate, United Kingdom.
The Geert De Kegel Collection, Zele, Belgium.
The Francesc Torres Collection, Barcelona, Spain.
Alejandro Vásquez Herrero Collection, Viladecans, Spain.